Today's bait buddies scene has here a new pair made up bu Javier and Tim and these two studs together aim to show off just how naughty they get with one another this afternoon. Tim is the straight guy in this gallery while Javier gets to take the role of the bait as he has no issue seducing other guys to get down and dirty with him. And while Tim never did this before, Javier is there to teach him all he needs to know in one fell swoop of course without any delays. So let's get right down to business and check out another baitbuddies fuck scene with the experienced guy letting the fresh meat fuck his tight ass before the end of the show!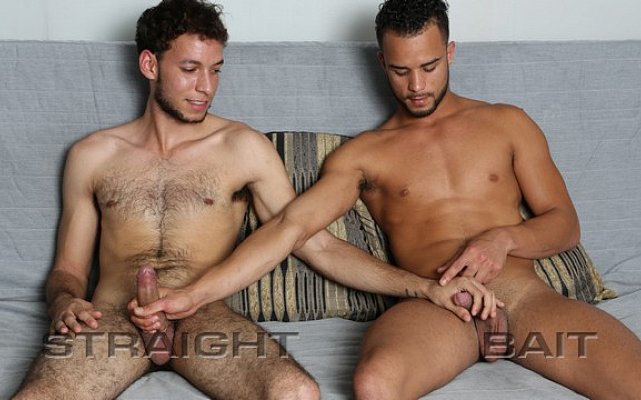 The couch is the classy spot for everyone to fuck around this place as you know, so the two of the studs here got to play on it as well for the afternoon. Check them out as they get to take their time to strip out of their clothes with Javier putting the best show on of the two. When he gets naked you can see that he's quite sexy looking and even Tim starts to get hard and excited while he looks at the guy. So anyway, watch them starting off the show like in our usual fashion and you can see some cock stroking going down with the two to kick things off. Then it's the proper fuck that follows and we hope that you will fully check it out today. See you soon with more!
Watch here this straight guy jerking off another guy's dick!