Bait Buddies – Chandler and Mike
Hey there guys, bait buddies here once more with all new shows for you. We've got more new fuck buddies in action to check out this week and we want to bring you the two studs named Chandler and Mike as they get to play in this one with Chandler being the trap we set for the straight guy. Well Chandler does look pretty amazing as well so he had no issues teasing and tempting Mike to get down and dirty with him today. So what ends up happening is that we get to see the two going at it on the couch and enjoying one another's dicks for the afternoon here. Let's get right on with this baitbuddies scene for today and see the gay show commence!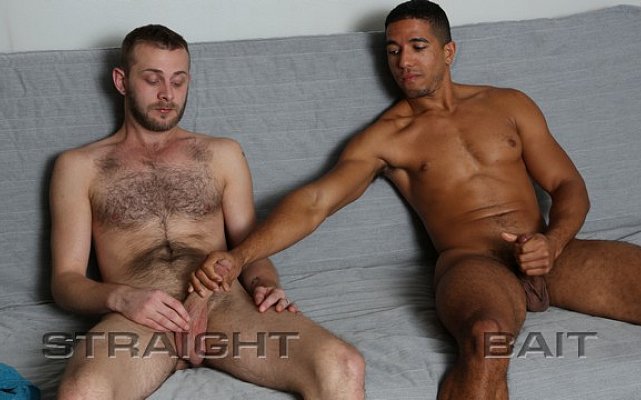 Chandler helps Mike to get out of his clothes in this one as it begins and naturally undressing himself as well while he's at it. And before he knows it, Mike and the muscled black stud are laying on their backs on the couch and Chandler is taking good care of both his meat and Mike's. But that's just the appetizer of course as this scene soon goes even more kinky and you can see Chandler and Mike having a proper fuck with one another on that couch. So let's not delay any longer and enjoy their gay fuck this afternoon without delay. We'll see you again next week with another new gallery and all you have to do is stay tuned to see it everyone!